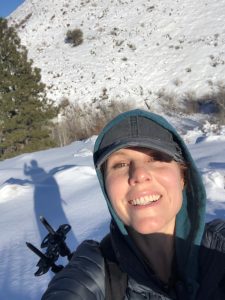 Iyengar Yoga: "Getting Started"
4-Week Series with LeeAnn Woodrum, CIYT
Fridays, 5:30 – 6:30 pm, August 6 – August 27
4 Classes for $48 or Drop-in for $15
LGBTQIA Friendly, all bodies and sizes affirmed and loved.

TO REGISTER: Email woodrumla@gmail.com,
or call/text 206-250-1854
PAYMENT OPTIONS: check or venmo (@LeeAnn-Woodrum)
COVID-19 SAFETY GUIDELINES: Vaccination required.
This 4-week workshop will provide all levels of students—from beginning to experienced practitioners—a friendly introduction to the Iyengar Yoga method.
"Iyengar Yoga is accessible for all ages and all body types. It is known for its focus on precision and timing and the use of props, which were designed by Mr. Iyengar and help the practitioner to achieve perfection in any asana. Regular practice of Iyengar Yoga integrates the body, mind, and emotions."
—Iyengar Yoga National Association of The United States
ABOUT THE TEACHER:
LeeAnn Woodrum is a Level 2 Certified Iyengar Yoga Teacher with a committed practice focused on developing strength, flexibility and joy.  In 2003, LeeAnn started practicing yoga and fell in love with the harmony her practice brought to the relationship between her body and mind. As a Social Worker by day, LeeAnn believes that her yoga practice fills her to be able to work to make spaces and places more accepting, humane and compassionate for all members in our community which often means centering ideas historically marginalized. Determined to move deeper into the practice, LeeAnn began teaching in 2015 and regularly attends teacher trainings, workshops and on-line classes with Iyengar Yoga Teachers including Jaki Nett, Randy Just, Holly Wallack Astora and Anne Marie Schultz. LeeAnn is a cheerful, direct and joyful teacher who hopes to inspire others on their wellness journey.