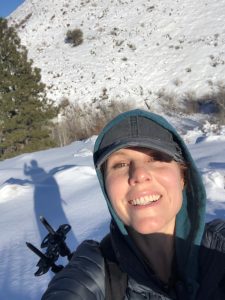 Iyengar Yoga 6-Week Series
with LeeAnn Woodrum, CIYT
Offered In-Person and Online
Mondays, 6:30 – 7:30 pm,
October 18 – November 22

Cost: 6 Classes for $90 or Drop-in for $18
(Sliding scale offered with gratitude to ensure all who are interested can afford to participate.)

Everyone is welcome including BiPOC, all bodies, genders, sexual orientation and ability.

TO REGISTER: Email woodrumla@gmail.com,
or call/text 206-250-1854
PAYMENT OPTIONS: Cash/check; Venmo: @LeeAnn-Woodrum; Cash App: $woodruml
COVID-19 SAFETY GUIDELINES: Vaccination required, masks are required inside The Yoga Center.
THIS 6-WEEK SERIES IS FOR:
• Students who are new to yoga or new to Iyengar Yoga;
• for students of yoga who would like a refresher course;
• and students who would like to further their understanding of Yoga.
THIS 6-WEEK SERIES WILL:
• prepare you for dynamic yoga classes
• teach you basic poses for balance, strength and relaxation
• teach you how to adapt your yoga poses using your household items as props to accommodate any physical limitations
• help you learn to modify poses to accommodate any injuries in back, neck, knee or shoulders
• help you get a new start with a safe, nourishing and invigorating practice of Iyengar Yoga.
PLEASE NOTE: 
Each class will build on the other to help you do the poses in the most safe and beneficial way. It is important that you participate in every class to get the most out of this Series. There are no makeups for this series
EQUIPMENT:
Props are available at The Yoga Center but students who are practicing from home will need the following equipment for this class: Yoga supplies can be purchases online, I recommend:
* Cork or wooden blocks
* Ecofriendly mats
* D-ring belt
* El-Paso style blankets x3 .
Please let me know if you are interested in buying a set of blankets; if enough folks are interested, I can buy them wholesale!
ABOUT THE TEACHER:
LeeAnn Woodrum is a Level 2 Certified Iyengar Yoga Teacher with a committed practice focused on developing strength, flexibility and joy.  In 2003, LeeAnn started practicing yoga and fell in love with the harmony her practice brought to the relationship between her body and mind. As a Social Worker by day, LeeAnn believes that her yoga practice fills her to be able to work to make spaces and places more accepting, humane and compassionate for all members in our community which often means centering ideas historically marginalized. Determined to move deeper into the practice, LeeAnn began teaching in 2015 and regularly attends teacher trainings, workshops and on-line classes with Iyengar Yoga Teachers including Jaki Nett, Randy Just, Holly Wallack Astora and Anne Marie Schultz. LeeAnn is a cheerful, direct and joyful teacher who hopes to inspire others on their wellness journey.