OCTOBER 2023

BREATHWORK FOR BREAKTHROUGH
with Kimberly Faith Rayburn
Monday, October 16, 6 pm – 8 pm
Workshop Fee: $40
REGISTER HERE
(Email kimberly@kimberlyfaith.net with any questions)
We all have it, and wouldn't be alive without it. However, how consciously are we doing it? Our breath is everything, and is often an untapped source of growth. Come experience oxygen as you never have before!
Studies show that breathwork contains many benefits:
– Increased self-love and inner joy
– Reduced stress, anxiety, grief, depression and anger
– Improved sleep
– Improved mental clarity
– Release of trauma
– Release toxins from the body
– Increase oxygen efficiency
– Awaken stem cells and increase red blood cells
– Increased happiness and joy
– Boost immunity
– Greater spiritual connection
– Increased mental clarity
– Supports addiction recovery
Through our breath, we can access parts of our body, soul, mind and heart that we don't access in the normal day-to-day.  Let go of trauma, release grief, fear and much much more. This style of breathwork allows the "monkey mind" to shut down and allows you to tap into subconscious rewiring and renewal.
In this workshop, we will go on an immersive journey inward through our breath. We will be incorporating many different styles of breathing with different musical styles, which will be sure to provide a profound experience! Be prepared to experience transformation!
What to bring:
* Yoga mat
* Water bottle
* Journal (if you want)
* Any special blanket or pillow you enjoy – I want you to be totally comfortable! (I personally like to bring a pillow)
Please arrive 15 minutes early to get setup. We will promptly begin at 6:00 pm.
Please note: *If you are pregnant, or prone to seizures, this class is not recommended*
Contact/Questions: TEXT: 702-600-5912; EMAIL: kimberly@kimberlyfaith.net
Drop-ins are also welcome and the following payment methods are available: Venmo/Apple Pay/Zelle/Cash App/Cash
About the Instructor:
Kimberly Faith prides herself on blazing her own trail by way of a playful life experience. As a graduate from the School of Mistakes and Tragedies, Kimberly Faith has been able to connect the dots between her experiences and her purpose. She challenges societal norms and trends, and uses unique and immersive breathwork experiences to inspire others to look within, challenge personal limitations and boldly step into their fullest self-expression. Her sessions are designed to take each participant to new places within their mind, heart, and consciousness – resulting in deeper transformation and ultimately – greater joy and fulfillment.
Grief Yoga ®: Releasing the Pain to Embrace the Healing
with Dr. Juanita Chapman, MFT, LCADC, Certified Clinical Trauma Professional, RYT 200
Saturday, October 28, 9:30 am – 10:30 am
The Yoga Center Reno
Workshop Cost: $20
Please pre-register: email juanitasyoga@outlook.com
Payment options: Venmo or cash
Please note: Participants should bring a journal and something with which to write. Participants are also invited to bring their own water (in a container with a closed top to avoid spills.)
ABOUT THE WORKSHOP:
Trauma can be anything that overwhelms our capacity to cope and respond. This class will allow you to tap into resources that you can use to feel safe, to self-regulate your mind and body, and embody your resilience.
ABOUT THE INSTRUCTOR: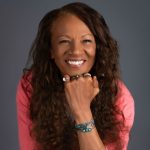 Dr. Juanita Chapman – licensed MFT and LCADC, Certified Clinical Trauma Professional, RYT 200
One of the main reasons I became a therapist was it provided me the freedom to talk openly about emotions, and death, somethings which were taboo in my family.  In my years of practice, I have discovered that this lack of emotional validation resonates with a huge portion of my clients.  When I began practicing yoga, I stumbled into the added benefit of the practice releasing emotions.  I wondered if there might be some way to bring yoga and those who don't normally practice yoga but struggle with grief and other difficult emotions, together.  Then, I found Grief Yoga ®.  It was so impactful that I decided to become a teacher.  A Grief Yoga ® class is a safe place to release those stuck old emotional wounds and process grief in a healthy and fun way. I hope you will join me to experience this for yourself.
REST DEEPLY
Restorative Yoga + Myofascial Release
with Katie Louvat
Sunday, Oct. 29, 10 am – 12 pm
Offered in-person and online
$40, email Katie to reserve your spot.

"Practice not-doing, and everything will fall into place." -Tao Te Ching
Enjoy a quiet, therapeutic, and nourishing morning of restorative yoga. In a relaxed state, your parasympathetic nervous system becomes dominant and the body is able to heal itself, reversing the physiological, mental, and spiritual effects of chronic stress. During this two-hour practice,  Katie will lead you through a combination of supported postures, myofascial release, breath-work and meditation that will leave you feeling rested and renewed.
Use this practice to:
* decrease insomnia, mental fatigue, and chronic muscle tension
* balance your energy level and increase mental alertness
* improve cardiovascular, digestive, and circulatory health
* alleviate symptoms of depression and anxiety
* strengthen your immune system, support your body's natural healing process and more
Please bring a personal eye pillow if you own one and dress in layers.
TO REGISTER: Email katie at klouvat@gmail.com to reserve your spot.
Please let her know if you would like to attend in-person or online and on which date.
(In-person attendance is limited to 13 participants.)
CLASS FEE: $40
PAYMENT OPTIONS:
(please pay in advance to reserve your spot.)
Venmo: @katie-louvat
Zelle: 775-813-3524
Check: Make payable to Katie Louvat. Send to: The Yoga Center, 720 Tahoe Street, Suite C, Reno, NV 89509
NOVEMBER 2023
INSIGHT MEDITATION WORKSHOPS
In-Person & Live-streamed Offerings Guided by Russell Persson
Offered on the first Sunday of every month
8:00 – 9:30 am
PLEASE NOTE: No meditation in October. Practice will resume in November.

UPCOMING DATES:
November 5, December 3, January 7

Workshop Fee: Suggested donations: $20, $10, $5, $1
Donate here
Email to reserve your spot: info@theyogacenterreno.com, class sizes are limited.

Please note: These workshops are offered in-person (space is limited) as well as virtually through Zoom. You will receive the log-in information when you register if you prefer to join online.
Covid Safety: Masks are optional at this time.
Join Russell Persson for a 90-minute workshop focusing on mindfulness meditation and present moment awareness. He welcomes anyone new to the practice of meditation as well as experienced practitioners. This workshop is designed to help participants experience the benefits of present moment awareness and cultivate, through guided and silent meditation, loving awareness and the refinement of our innate abilities for concentration and stillness.
The workshop will include:
A short series of movements inspired by qigong to bring awareness to the physical body
A guided meditation with focus on the breath to cultivate concentration and compassion and to begin to see, with precision, our distractions and addictive thought patterns
Questions and discussion on our experience
A brief walking meditation
And a final silent meditation to end the workshop