SEPTEMBER WORKSHOPS 2019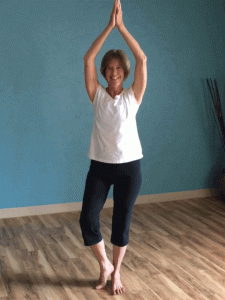 YOGA FOR ARTHRITIS
8-Week Series with Diane Dunn
Mondays/Wednesdays, 11 am – 12 pm
Sept. 23 – Nov. 11, 2019
Cost: $180 for 8 weeks (16 classes)
To reserve your spot: Phone/text (775) 870-2092 or email: dunndiane2@icloud.com
This 8-week series is for people living with arthritis or similar symptoms of pain and stiffness. It draws from a variety of styles to best address the specific needs of people with arthritis. Dr. Steffany Moonaz, PHD, a leading expert on yoga for arthritis, designed this program while working with researchers and rheumatologists. The program requires you to listen to your body and respond to its needs, which can vary from day to day. It is not just a modification of a yoga class with props; it also combines information about diet, meditation and physical activity to support students with the healing aspects and full benefits of a complete yoga practice. Another goal of this program is to help students move past the point of joint discomfort to get the benefit of a pose and begin to create their own home practice. The course comes with a manual and meets twice a week and has home activities as well as class time.
About the Instructor: Diane Dunn, RYT200 is a licensed Yoga for Arthritis teacher. It was the information and experience that she got from her own work with yoga and therapy after a knee replacement and her course with Dr. Moonaz that motivated her to share this information with the community. Read more.
SACRED SOUND IMMERSION 9.0
with Timothy Glen and Amar Atma Kaur
Sunday, Sept. 29, 3:00 to 4:30 pm
Cost: $25 at the door
A Portion of the Proceeds will be donated to Awaken Inc.
The Ancients of many traditions have taught us that through the sound current we are able to uplift our personal vibration and in doing so, attract people and circumstances that resonate with a higher vibratory energetic field.
Tim Glenn and Amar Atma Kaur will guide you into a transcendent experience in which you will bypass your thoughts and move directly into your heart center.
OCTOBER WORKSHOPS 2019
FIRST SATURDAY FAMILY YOGA WITH CAREES GONZALEZ
Next Events: Oct. 5, Nov. 2, Dec. 7

Workshop Fee: Donations accepted to provide sponsorships to our YSC Group Class.
No need to RSVP. Drop-ins welcome!
Bring the whole family–from infants to seniors. Yoga is for Every Body! A great family class with choices for every pose including a chair option.

MINDFULNESS MEDITATION WORKSHOPS
Guided by Russell Persson
Sunday, October 6, 8:00 – 9:30 am
Workshop Fee: Suggested donations: $20, $10, $5, $1
Email to reserve your spot: info@theyogacenterreno.com, class sizes are limited.

Join Russell Persson for a 90-minute workshop focusing on mindfulness meditation and present moment awareness. He welcomes anyone new to the practice of meditation as well as experienced practitioners. This workshop is designed to help participants experience the benefits of present moment awareness and cultivate, through guided and silent meditation, loving awareness and the refinement of our innate abilities for concentration and stillness.
The workshop will include:
A short series of movements inspired by qigong to bring awareness to the physical body
A guided meditation with focus on the breath to cultivate concentration and compassion and to begin to see, with precision, our distractions and addictive thought patterns
Questions and discussion on our experience
A brief walking meditation
And a final silent meditation to end the workshop
AUTUMN YOGA NIDRA & CHAKRA CLEANSING MEDITATION
Start the autumn season balanced and relaxed
with Lee Ann Maynard, RYT500
Sunday, October 13, 1:00 – 3:00 pm
COST: $30.00
TO REGISTER: email mindfulyogawithleeann@gmail.com
Yoga Nidra is the yoga of conscious sleep. It is a powerful practice involving guided relaxation and meditation to inspire the body and the mind toward self-healing. When the body and the mind can relax completely, healing begins. Your Deep Intelligence awakens and the issues of this life are perceived through wisdom rather than emotion. Intentional deep relaxation can help lower blood pressure, decrease anxiety, improve memory and inspire creativity.
In this class you will be led through a gentle yoga asana practice to release tension in the body. You will then be guided through a meditation and relaxation practice while resting comfortably on a mat with props and blankets. Once you are relaxed and your mind is calm you will be guided through a chakra cleansing meditation. Chakras are centers that embody spiritual and psychological energy that influence our physical and emotional well being. Balancing these energy centers through movement, breath work and visualization can revitalize us.
(Dress warm and eat only a small meal at least an hour before so that your digestive system will be settled.)
Join the Accessible Yoga Movement!
ACCESSIBLE YOGA TEACHER  TRAINING
October 25 – 27, 2019 at The Yoga Center Reno
with Brenda Bakke and Mary Fuhr
Cost: $650, $595 early bird by 9/25/19
This course is worth 21 Contact & 9 Non-Contact Yoga Alliance CEUs
Learn more and register.
Accessible Yoga is an international advocacy organization focusing on sharing yoga with all. We offer Accessible Yoga Conferences, Journal, and the Accessible Yoga Network. The Accessible Yoga Training focuses on how to make the yoga teaching available to everyone, regardless of their level of physical ability. We'll focus on creating Integrated Accessible Yoga classes where all student can practice together. We'll express the many ways that yoga practice can be modified to suit students with disabilities, physical challenges, as well as seniors.
We'll consider how to make our classes welcoming to everyone, and to approach students in a trauma-informed way. You'll learn sample Accessible Yoga classes, chair yoga classes and even bed yoga classes. We'll also look at ways of bringing the yoga teachings and meditation into your classes, and how all of yoga can be used to support health and healing for every body. We'll also review common medical conditions so that you have a basic understanding of these issues.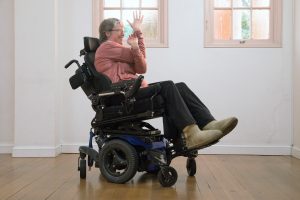 Graduates of the program become Accessible Yoga Ambassadors and connect with a network of Accessible Yoga teachers and students around the world. Participants who have completed a 200-hour yoga teacher training will become Certified Accessible Yoga Teachers. Learn More.
NOVEMBER WORKSHOPS


AUTUMN SATURDAY INTRODUCTORY SERIES
with Suzanne Dong
5 Saturdays, 9 – 10 am, November 2 – 30
Cost: $50 for full series (5 weeks); $12 drop-in (if there is space)
Reserve your spot: email yogisuz@gmail.com
This 5-week series is recommended for students new to yoga or to the Alignment-based (aka Iyengar) method. Students will learn the basic actions of introductory asana, develop strength, flexibility, awareness, and confidence. Each class of the course will build progressively throughout the month. Upon completion, students will be prepared to continue their learning in Beginner or All-Levels classes.
ABOUT THE INSTRUCTOR: For over 20+ years, Suzanne Dong has been a devoted student of alignment-based yoga (aka Iyengar yoga). She completed the 2 yr Advanced Studies program from the Iyengar Yoga Institute of S.F. Her teachers include Manouso Manos, Ramanand Patel, and Kofi Busia. Suzanne specializes in back, neck and shoulder issues as she used yoga to help fix her own problems in these areas. Her love of yoga is infectious and joyful; it is evident by her many testimonials on LinkedIn. Suzanne looks forward to sharing her knowledge and experience to all as yoga has given so much to her.
THERAPEUTIC RESTORATIVE YOGA WORKSHOP
with Reiki and Essential Oils
Guided by Suzanne Even
Saturday, November 2, 12:30 – 3:00 pm
Cost: $40.00.
Limited to 15 participants. Be sure to preregister.
TO REGISTER: email suzanne.even.yoga@gmail.com
or send $40.00 to Suzanne via Paypal.
The intention of this workshop is to create the space for you to not only relieve tension and stress, but also to facilitate a profound relaxation and healing experience in mind, body and soul.
We will open with a centering and clearing pranayama practice, a heart and throat opening mantra, a thoughtful intention and an introspective meditation. In the therapeutic aspect of this workshop Yoga therapy balls will be used to loosen connective tissue, heal muscle and improve posture. Restorative Yoga will follow to find calm and rejuvenation for the mind, giving time and space for the nervous system to shift into repair. The healing energy of Reiki will be offered to facilitate the open flow of life energy, bringing soothing to the soul. And, to complete the whole experience, therapeutic grade essential oils will be offered to support and deepen the nourishing and healing.
ABOUT THE INSTRUCTOR:
The workshop will be led by Suzanne Even, E-RYT 200, who has been leading group and private Yoga classes and offering workshops since 2012. Suzanne has a B.S. degree in Health and Human Science, is a Certified Health Coach and Reiki practitioner.
MALA MAKING WORKSHOP 
with Ray Ilyse 
Sunday November 3, 12:00 – 3:00 pm 
Cost: $108/Person
Preregistration required: Reserve your spot.
The Mala was originally created in India over 3000 years ago and has roots in Hinduism, Buddhism, and Yoga. Mala is a term Sanskrit meaning "meditation garland". The Mala is a string of 108 beads. The 109th bead is called a guru bead and symbolizes gratitude and connection to the divine. Originally, malas were used for a style of meditation known as Japa, which means "to recite".
Beads: TBD
Pre-Registration required || Max 10 guests
3 Hours: Includes all Supplies, seated meditation, and intention setting.
ABOUT THE INSTRUCTOR: Ray Ilsye is a 500HR RYT yogini, adventurer, and creator. She travels the US guiding Mala Making Art Meditation Workshops. She believes that blending love with connection creates magic. Ray is a Reno native, however she spent the last decade traveling and living in Southern California. Reno is currently her home base and she is excited to bring Mala Making to The Yoga Center Reno.

ANATOMY & ASANA WEEKEND IMMERSION
with Guest Instructor Ada Lusardi
Saturday, November 9: 12:30-3:30 pm
Sunday, November 10: 9:00-12:00 PM & 1:30-4:30 PM
FEES: $200/Early Bird before 10/9, $225/after 10/9
Reserve your spot today!
In this intimate two-day intensive we will explore a wide range of yoga postures while applying and integrating joint/muscle anatomy and biomechanics. You will leave knowing more about how your body works and ways to practice safely and effectively for a lifetime. Open to teachers and students with a consistent yoga practice. Space limited 16 students.
Nine hours of CEU's available through Yoga Alliance upon completion.
ABOUT THE INSTRUCTOR: Ada Lusardi (E-RYT, YACEP) teaches workshops and trainings that marry the heart and science of yoga while offering nuanced and precise teaching with warmth and humor. Through the use of compassionate and clear direction, intelligent sequencing, and skillful hands-on adjustments, her offerings challenge and refine one's yoga practice regardless of age or ability. A self-professed "anatomy geek," she leads classes, retreats and trainings throughout California's Bay area and around the country. She is a graduate, and faculty member, of The Berkeley Yoga Room's Advanced Studies Program, a long time student of Donald Moyer and Mary Lou Weprin, and a perennial student of yoga and life.
FEBRUARY WORKSHOPS
TEACHING RESTORATIVE YOGA
with Katie Louvat, RYT500, YACEP
Saturday and Sunday, February 22 and 23
1:00 pm to 6:00 pm both days
Cost: $195 by February 1, $215 thereafter
10 CEUs for Yoga Instructors
Reserve your spot
Join Katie Louvat for an 10-hour training to learn the basics of teaching restorative yoga.
Participants will learn:
The science behind the stress response and the
relaxation response
How to create an environment that supports
physical, mental, and emotional relaxation
How to prop and support students in a variety of
restorative yoga poses
How to modify poses to meet student's
individual needs
Breath-work that can support relaxation
This workshop is open to yoga teachers and those currently enrolled in a yoga teacher training program. 10 CEUs available through Yoga Alliance.
ABOUT THE INSTRUCTOR: Katie Louvat, RYT500, YACEP has been teaching yoga for more than a decade. Her classes reflect her gentle and playful nature, her fascination with anatomy and alignment, and her dedication to a path of mindfulness. Katie completed Judith Lasater's Relax and Renew Restorative Yoga Teacher Training in 2013 and has been teaching restorative yoga on a regular basis since then. Read more about Katie on her website: www.katielouvat.com