AUGUST 2021 OFFERINGS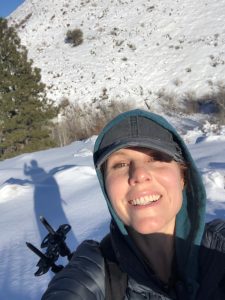 IYENGAR YOGA: "GETTING STARTED"
4-Week Series with LeeAnn Woodrum, CIYT
Fridays, 5:30 – 6:30 pm
August 6 – August 27
4 Classes for $48 or Drop-in for $15
LGBTQIA Friendly, all bodies and sizes affirmed and loved.

TO REGISTER: Email woodrumla@gmail.com,
or call/text 206-250-1854
PAYMENT OPTIONS: check or venmo (@LeeAnn-Woodrum)
COVID-19 SAFETY GUIDELINES: Vaccination required.
This 4-week workshop will provide all levels of students—from beginning to experienced practitioners—a friendly introduction to the Iyengar Yoga method.
"Iyengar Yoga is accessible for all ages and all body types. It is known for its focus on precision and timing and the use of props, which were designed by Mr. Iyengar and help the practitioner to achieve perfection in any asana. Regular practice of Iyengar Yoga integrates the body, mind, and emotions."
—Iyengar Yoga National Association of The United States
ABOUT THE TEACHER:
LeeAnn Woodrum is a Level 2 Certified Iyengar Yoga Teacher with a committed practice focused on developing strength, flexibility and joy.  In 2003, LeeAnn started practicing yoga and fell in love with the harmony her practice brought to the relationship between her body and mind. As a Social Worker by day, LeeAnn believes that her yoga practice fills her to be able to work to make spaces and places more accepting, humane and compassionate for all members in our community which often means centering ideas historically marginalized. Determined to move deeper into the practice, LeeAnn began teaching in 2015 and regularly attends teacher trainings, workshops and on-line classes with Iyengar Yoga Teachers including Jaki Nett, Randy Just, Holly Wallack Astora and Anne Marie Schultz. LeeAnn is a cheerful, direct and joyful teacher who hopes to inspire others on their wellness journey.
YOGA FOR ARTHRITIS
4-Week Series with Diane Dunn
Mondays, 2:00 – 3:00 pm
Offered In-person
August 9 – 30, 2021
Workshop fee: $40 for 4 weeks; $15 drop-in with instructor's permission if you can't attend all four sessions.

Reserve a spot: Class size is limited to sign up early.
To reserve a spot: phone/text: (775) 870-2092 or email dunndiane2@icloud.com
About the series: This 4-week series is Yoga for Arthritis informed and will focus on balance and harmony.
Covid Safety: Vaccination is required for this workshop. Masks are optional for added safety. We want you to feel safe and comfortable.
Props: Please bring your own mat.
About the teacher: Diane Dunn, RYT200 is a licensed Yoga for Arthritis teacher. It was the information and experience that she got from her own work with yoga and therapy after a knee replacement and her course with Dr. Moonaz, founder of Yoga for Arthritis, that motivated her to share this information with the community.
SEPTEMBER 2021 OFFERINGS
Self-Compassion Book Group
Movement, Meditation, and Discussion
6-Week Series with Lee Ann Maynard, RYT 500
Fridays, 5:30 – 7:30 pm
September 10 – October 15
Join Lee Ann Maynard, RYT500 in this 6-week series inspired by Kristn Neff, PH.D.'s book "Fierce Self-Compassion: How Women Can Harness Kindness To Speak Up, Claim Their Power, and Thrive." Lee Ann will guide participants through gentle yoga and meditation practices centered around book topics such as "Standing Strong", "Becoming Our Best Selves", and "Caring For Others Without Losing Ourselves".
"Compassion is aimed at alleviating suffering-it's the impulse to help, an active feeling of concern, the palpable instinct to care for those who are struggling. Although most people naturally feel compassion for others, its harder to direct this instinct inward." Kristin Neff, PhD.
WHAT TO BRING: You will need a yoga mat for this class series.  All other props will be provided. You are welcome to bring your own props as well, such as blocks, bolster, strap and blanket.
COVID-19 SAFETY GUIDELINES: This in-studio class will follow CDC Covid-19 Guidelines. Masks will be required for those not fully vaccinated.
TO REGISTER:
Registration for entire 6 class series $108
Early bird registration TWO FOR ONE SPECIAL:
Invite a friend and register for entire series by August 25th, and reserve 2 spots for the price of 1!
Or you can drop in for $25 a class whenever you can make it.
Please note: The book is not included in registration fee. We encourage you to order locally through Sundance Books and Music or through www.bookshop.org
Email Lee Ann Maynard to reserve your spot.
FALL EQUINOX INSPIRED
MALA MAKING WORKSHOP 
with Ray Ilyse, RYT500
Sunday, September 19, 12:00 – 3:30 pm 
Cost: $122/Person
Preregistration required: Email Ray or text/call: 775-240-6331
The Mala was originally created in India over 3000 years ago and has roots in Hinduism, Buddhism, and Yoga. Mala is a term Sanskrit meaning "meditation garland". The Mala is a string of 108 beads. The 109th bead is called a guru bead and symbolizes gratitude and connection to the divine. Originally, malas were used for a style of meditation known as Japa, which means "to recite".
Beads: TBD but will be inspired by the fall equinox.
Pre-Registration required || Max 10 guests
3.5 Hours: Includes all Supplies, seated meditation, and incredible unique experience.
Follow Ray at web: www.spiritofray.com ; IG: @thespiritofray