On-site Classes Temporarily Paused.
Join us for online offerings!
Dear friends,
In keeping with the CDC's recommendation of social distancing, we are temporarily pausing on-site classes at The Yoga Center. We are offering a selection of online classes (see below) and hope you will take advantage of these opportunities to practice yoga, mindfulness, breath-work, and meditation in community from the safety and comfort of your own home.
We post schedule updates and inspiration for your home practice on our Facebook and Instagram feeds and through our eNewsletter. If you haven't followed us yet, please do! We'd love to support you there.
Love,
Your friends at The Yoga Center
PRACTICE ONLINE WITH YOGA CENTER TEACHERS: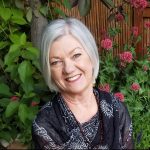 Mindful Care Yoga with Julia Bledsoe
Tuesday and Thursdays from 5:45 pm to 7:00 pm.
Cost: Free of charge but donations are appreciated.
You can make a donation from Julia's website:
Register to participate: www.mindfulcareyoga.com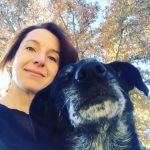 Gentle Yoga with Katie Louvat
Please note: These sessions are password protected.
Email Katie for password to join sessions.

Wednesdays  from 9:00 – 10:15 am
Tuesdays from 8:00 – 9:15 am
Wednesdays from 5:30 to 6:45 pm
Thursdays from 8:00 – 9:15 am
Fridays from 9:00 – 10:15 am
Saturdays from 7:00 – 8:15 am
Props: blanket, strap or tie (a bathrobe tie or necktie will do), 1-2 blocks
Cost: Donations appreciated via Venmo: @katie-louvat or with credit or debit card
Sessions are run on Zoom. Be sure to download the app in advance.
Sessions are password protected. Email Katie Louvat for password.
Kundalini Yoga with Anocha Goshachandra
Saturdays, 10:30 – 12:00 pm
Sessions are run on Zoom.
Email Anocha in advance to receive an invitation to join these sessions.
Midtown Meditation Group
Virtual Group Meditation
Wednesdays, 12:30 – 1:00 pm
Sessions are run on Zoom. Please download the free software in advance. You can use your computer, tablet, or laptop. Please arrive early.
These sessions are password protected. Please email Katie Louvat for the password.
Join Session.
ABOUT THE YOGA CENTER
Serving the community since 1998, The Yoga Center Reno brings the teachings of yoga and meditation to students of all ages and abilities with an emphasis on the therapeutic benefits of these timeless practices. Our weekly schedule features a wide range of offerings in a variety of yoga traditions. We've created a safe, accessible, comfortable, and sacred place for you to learn and practice yoga and meditation from experienced, certified instructors. From beginning to advanced students, babies to seniors, the whole family to the Special Child . . . all are welcome.
IN LOVING MEMORY OF LISA DALBERG
Lisa Dalberg—one of The Yoga Center's original owners and guiding lights and beloved teacher to many in this community—passed away quietly with a dear friend at her side. There will be a Celebration of Life later this summer when it is safe to gather. Please contact Kathy Randolph at kathy@yogaforscleroderma.com if you would like to be notified. A lovely tribute was written by her friend Kristen Kenner. You can read it here.