The Yoga Center: Soft Reopening 
We look forward to welcoming you back to in-person classes at The Yoga Center. A small number of classes will resume this June (see below). We will keep you posted as more classes are added. Online zoom classes will continue (see below).
SAFETY PRECAUTIONS:
We are taking precautions to keep our center clean for the health and safety of our teachers and students. We've included some highlights below but be sure to review our full list of safety protocols.
MASKS: Both teachers and students are required to wear masks while inside the studio for the time being.
PROPS: We aren't providing community mats or props (except for chairs) – students must bring their own. (If you are disabled or have limited mobility, contact your teacher in advance to assist you in bringing your props in and out of the studio.)
SOCIAL DISTANCING: Class sizes are limited to six students to allow for safe social distancing. Be sure to pre-register with your teacher in advance to reserve your spot. Drop-ins are welcome but may be turned away if the class fills up.
IN-PERSON CLASSES:
Yoga for Everybody with Mary Lou Urrutia
Mondays: 1:30 – 2:30 pm
Reserve your spot: Phone/text: (775) 742-0261
Cost: $10 drop-in
Equipment required: Yoga Mat
Private Yoga for Scleroderma with Kathy Randolph
Tuesdays/Thursdays, 10:30 – 11:30 am
Reserve your spot: Private class, contact to register:
kathy@yogaforscleroderma.com, Phone/text (775) 322-4600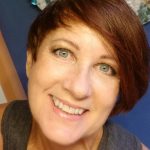 Therapeutic Slow Flow with Kathleen Ames
Thursdays: 5:30 – 6:30 pm
Reserve your spot: Email: mindfulmovement.ka@hotmail.com
or Text/Phone: (530) 559-0806
Cost: Drop-ins: suggested donation $10 to $15; Series of 6 classes for $65; 10 classes for $100.
Equipment required: Yoga Mat
ONLINE / ZOOM CLASSES: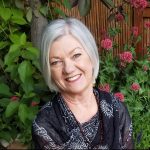 Mindful Care Yoga with Julia Bledsoe
Tuesday and Thursdays from 5:45 pm to 7:00 pm.
Cost: Free of charge but donations are appreciated.
You can make a donation from Julia's website:
Register to participate: www.mindfulcareyoga.com
Alignment-based Yoga with Suzanne Dong
Tuesdays, 9:00 – 10:15 am (no class 7/28, 8/4, 8/11)
Sessions are run on Zoom
Email Suzanne in advance for additional details and to register for class.
Cost: $84 for 6 weeks, $17 drop-in
Wednesday Wind-down: Free Weekly Guided Meditation
Hosted by Kathy Randolph and Yoga for Scleroderma
Wednesdays, 3:30 – 4:00 pm beginning June 10
Cost: Free
To attend with internet: https://us02web.zoom.us/j/82635317704
To Dial in call: 1 669 900 6833, Meeting ID: 826 3531 7704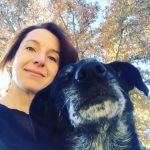 Yoga with Katie Louvat
Please note: These sessions are password protected.
Email Katie for the link and password to join sessions.
Tuesdays from 8:00 – 9:15 am
Wednesdays  from 9:00 – 10:15 am AND
Wednesdays from 5:30 to 6:45 pm
Thursdays from 8:00 – 9:15 am
Fridays from 9:00 – 10:15 am
Saturdays from 7:00 – 8:15 am
Props: you might like to have the following items to support your practice: blanket, strap or tie (a bathrobe tie or necktie will do), 1-2 blocks, small ball for massage, chair
Cost: Donations in any amount appreciated via Venmo: @katie-louvat or with credit or debit card. (Katie's regular class fees: $16 drop-in, $70 for 5 classes, $130 for 10 classes, $240 for 20 classes, $150 for 1-month unlimited.)
To Join Session: Email Katie Louvat for link and password to join these sessions. Sessions are run on Zoom. Be sure to download the app in advance.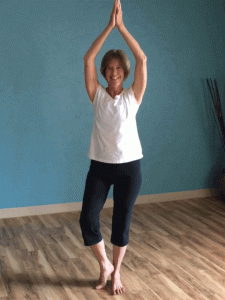 Yoga for Arthritis with Diane Dunn
Wednesdays, 12:00 – 1:00 pm
Cost: First class is free. Suggested donation of $15 drop-in or $10 a class for a month moving forward.
Details: Sessions are run through Zoom. Students can sign-in up to a half hour prior to the start of class in case you have questions or need assistance. Email Diane for the password. Click here to join the session.
Kundalini Yoga with Anocha Ghoshachandra
Saturdays, 10:30 – 12:00 pm
Sessions are run on Zoom.
Cost: Heart-based donation gratefully accepted via Venmo or Zelle
Email Anocha in advance to receive an invitation to join these sessions.
Midtown Meditation Group
Virtual Group Meditation
Wednesdays, 12:30 – 1:00 pm
Sessions are run on Zoom. Please download the free software in advance. You can use your computer, tablet, or laptop. Please arrive early.
These sessions are password protected. Please email Katie Louvat for the password.
Join Session.
ABOUT THE YOGA CENTER
Serving the community since 1998, The Yoga Center Reno brings the teachings of yoga and meditation to students of all ages and abilities with an emphasis on the therapeutic benefits of these timeless practices. Our weekly schedule features a wide range of offerings in a variety of yoga traditions. We've created a safe, accessible, comfortable, and sacred place for you to learn and practice yoga and meditation from experienced, certified instructors. From beginning to advanced students, babies to seniors, the whole family to the Special Child . . . all are welcome.
IN LOVING MEMORY OF LISA DALBERG
Lisa Dalberg—one of The Yoga Center's original owners and guiding lights and beloved teacher to many in this community—passed away quietly with a dear friend at her side. There will be a Celebration of Life later this summer when it is safe to gather. Please contact Kathy Randolph at kathy@yogaforscleroderma.com if you would like to be notified. A lovely tribute was written by her friend Kristen Kenner. You can read it here.