CAREES GONZALEZ Carees DeLaVega developed an interest in teaching yoga to kids after completing Angie Fraley's 200-Hour "Om2yoga" teacher training in 2015. At that point Carees had been working with kids professionally for almost 7 years. In 2016 she enrolled in the Yoga for the Special Child (YSC) teacher training and has since graduated from the 95-hour Basic One and Basic Two programs. She plans to continue onward with more education within the YSC program. She has many students—some special needs, some "typical developing" all near and dear to her heart. Teaching children has been an aspiration of hers since she was a young girl and she is grateful to be stepping into the role as a teacher within such a well-founded program. Read her full bio.
CLASSES: Yoga for the Special Child
CLASS FEES: YSC: $10 drop-in; Family Yoga: By donation.
CONTACT: Phone/Text: (775) 357-2935
DAVID FUNK: David began practicing yoga in 2000. His interest in yoga originally began as a way to improve his flexibility but soon realized that the practice of yoga is a powerful and transformative way to live your life. David leads an active lifestyle, participating in activities such as cycling, cross country skiing and long distance bike packing. Yoga helps him to remain strong and healthy while pursuing these passions. He is a graduate of the 200 hour teacher training course with Kim Orenstein. David is a forever student who is constantly seeking a deeper understanding of  his many interests.  David hopes, through his teaching, to share his love of yoga with others and to guide and inspire them on their journey.
CLASSES:
In-Person/Online: Yoga with David (all levels), Mondays (starting Feb. 6) and Wednesdays (ongoing), 5:30 – 6:45 pm (No class on the third Monday of every month).
In-Person: Gentle/Chair Yoga with David, Mondays, 4:00 – 5:00 pm
COVID SAFETY: Masks are optional at this time.
CLASS FEES: drop-in sliding scale: $10 – $20, 5 classes for $70 (must be used in 90 days), 10 classes for $130 (must be used in 90 days)
PAYMENT OPTIONS:
Venmo: @David-Funk-20 ; Zelle: 775-762-8456; Cash or Check. If paying with cash, please bring the exact amount as I may not have change available.
CONTACT / REGISTER FOR CLASS: Reservations are appreciated and drop-ins are always welcome.
To RSVP or to get the link to join online, text me at 775-762-8456 or email me at 1funkdrummer@sbcglobal.net
Francisca Crutchfield, RYT-200, MA.Ed leads with a deep personal purpose to help others shift the trajectory of their healing and live more in alignment with their unique innate powers. Francisca creates experiences to help leaders integrate, align, and fuel their higher purpose. Francisca earned her 200hr Yoga teaching certification through therapeutic Yoga training with the Soma Yoga Institute in 2017 in Arcata, California. Francisca's teaching style focuses on safe and mindful physical alignment while helping students link their breath with movement. As a Yoga teacher, holistic educator, and healing arts events facilitator, she works to ignite leaders, spread healing wisdom, and help people access high quality wellness, beauty, and personal success tools. Read full bio and class descriptions.
CLASSES: In-person offering: Gentle Flow Yoga,
4:00 – 5:00 pm on the 2nd and 4th Sunday of every month
CLASS FEES: $5 – $15 suggested donation
PAYMENT OPTIONS: Cash, Zelle, CashApp, or Venmo
TO REGISTER: Drop-ins welcome
COVID SAFETY: Masks optional
CONTACT: mysticgardenshealing@gmail.com
GINGER PEPPARD (she/her), B.S., 200-RYT
Ginger started her exploration of yoga 20+ years ago as a student of Kimberlee Orenstein's while enrolled at the University of Nevada – Reno (B.S. Environmental & Natural Resource Science) and is a graduate of Kim's 200-Hr RYT Training (Yoga Loka, 2020), as well as advanced trainings in Yin Yoga, Yoga for All © and Trauma Informed/Lotus Method Yoga.  Ginger teaches gentle hatha-style yoga that focuses on functional alignment and stability, yin yoga and accessible yoga through the use of props and modifications. Her classes are often themed and involve a balance of pranayama, asana and meditation and are designed to encourage students to find balance and compassion within and with their bodies. As a plus-sized yoga teacher, she truly believes that yoga is for every-BODY and welcomes all people because of their diverse level of yoga experience, body type, age, race, disability, gender identify, race, sexual orientation or religion/belief system.
CLASSES: Yin Yoga, Fridays, 10:30 am – 11:45 am (offered in-person and online beginning March 3)
COVID SAFETY: All current CDC or State of Nevada COVID guidance will be followed. At this time, masks are optional. As always, in consideration of others, if you are ill, test positive for COVID or any other contagious illness, or are simply not feeling well, please register for the online option until you test negative and/or feel well again.
CLASS FEES: Drop-in sliding scale: $10 – $20.
If you want to attend and feel that attending would cause financial strain, please contact me for options. I never want the inability to pay to be the reason why someone can't experience yoga in a studio setting.
PAYMENT OPTIONS: Cash, Paypal (@gingerpeppard) or Venmo (@Ginger-Peppard).
CONTACT/REGISTER FOR CLASSES: Advanced registration preferred but not required, drop-ins welcome. luminaryyogainfo@gmail.com; text/call (775) 544-8090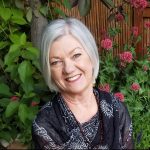 JULIA BLEDSOE, IAYT Julia discovered yoga's transformative benefits at age 17. Yoga remained a constant but quiet presence until life's inevitable stresses, aches, and pains led her back to the mat in 2005 in search of relief and balance. Yoga proved, once again, to be a transformative and stabilizing practice. Julia embarked on a 200-hour teacher training in 2014 with We Are One Flow, Reno. This training ignited Julia's interest in yoga therapy.  Her exploration and study of yoga therapy and stress management began in 2015 with Yoga Tree, SF, and continued 5 years and 1200 hours later with the Stress Management Center of Marin where she recently completed her IAYT certification as a Yoga Therapist. During her studies in the Bay Area, she was fortunate to study with many great teachers including Harvey Deutch, Robin Gueth, Mirka Kraftsow, Simone de Winter, Leslie Howard, and Baxter Bell, and others. With a focus on special conditions, Julia's mindful gentle approach to yoga is accessible for everybody. Consider joining one of her group classes or reaching out to her to schedule a private session. Read full bio.
CLASSES: "Whole in One" Yoga:
Tuesday, 5:45 pm to 7:00 pm, offered in-person/(online Nov. – March)
Thursday, 5:30 – 6:45 pm, offered in-person at an off-site location/(online Nov. – March)
COVID SAFETY:Vaccinations are strongly recommended for those who attend in-person. Masks are optional but remain recommended during times of high community transmission and for immunocompromised individuals and those living or working with this population. In consideration of others, if you are ill, test positive for Covid, or are simply not feeling well, please register for the online option until you test negative and/or feel well again.
CLASS FEES: Visit www.mindfulcareyoga.com for more info and to register for these in-person and online sessions.
CONTACT: Phone/Text: (775) 848-4368; julia@mindfulcareyoga.com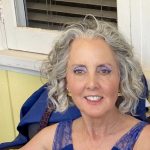 KELLI CAMPBELL Kelli Campbell likes to share and teach the physical and alignment aspects of the practice and strongly believes that yoga is as much about the poses (asanas) as it is about mindfulness and the breath.  After practicing and studying yoga for numerous years, she completed her 200-hour Yoga Teacher Training with Kimberlee Orenstein. She credits many of her teachers, Katie Louvat, Ada Lusardi, Kimberly Allcock, and Denise Barclay for her expanded education in Chakras, Buddha Dharma and Anatomy. Kelli believes Yoga to be a wonderful anecdote to daily stress and especially in the trying times we are living.  She believes yoga can be a thread in uniting us back to ourselves and to each other. She loves teaching and sharing in a light and playful way and hopes you'll join her!
CLASSES:
Mindful & Gentle Yoga (ALL LEVELS)
Thursdays, 9:00 – 10:15 am
Offered in-person and online
COVID SAFETY: Masks optional at this time.
CLASS FEES: Drop-in sliding scale: $10 – $20, 5 classes for $70 (must be used in 90 days), 10 classes for $130 (must be used in 90 days)
PAYMENT OPTIONS: Cash (please bring exact amount), check, or Venmo
CONTACT / REGISTER: Reservations are appreciated but drop-ins are always welcome. You can email Kelli at kelliscampbell@icloud.com or call/text her at 775-240-6670 to RSVP or for the link to join online.
KATIE LOUVAT, E-RYT500, YACEP is the owner/director of The Yoga Center Reno and has been teaching yoga for more than 20 years. Her classes reflect her gentle, friendly nature; her fascination with anatomy and biomechanics; and her commitment to teaching movement that is accessible, compassionate, and sustainable. Katie's carefully sequenced classes fluctuate between movement, stillness, breath-work and guided introspection. With warmth and attentiveness, Katie nurtures her students, bringing them to a deeper understanding of their bodies and an intimate, compassionate relationship with themselves. Her classes are appropriate for people of all ages, abilities, and bodies. Read full bio.
CLASSES:

In-Person/Online: All-Levels Yoga & Functional Movement

Mondays, 9:00 – 10:15 am
Tuesdays, 8:00 – 9:15 am
Wednesdays, 9:00 – 10:15 am
Fridays, 9:00 – 10:15 am
Saturdays, 7:00 – 8:15 am 

In-Person/Online: Yoga for Healthy Aging (mat yoga class)
Wednesdays, 4 pm – 5 pm
COVID SAFETY: Covid 19 vaccination recommended. Masks are optional when community transmission is low. Masks are recommended for immunocompromised individuals and those living or working with this population.
CLASS FEES: drop-in sliding scale: $10 – $20, 5 classes for $70 (must be used in 90 days), 10 classes for $130 (must be used in 90 days), 20 classes for $240 (must be used in 90 days), $150 for 1-month unlimited (expires one month after your first class). To make payment: Paypal ; Venmo: @katie-louvat ; zelle: 775-813-3524
CONTACT/REGISTER FOR CLASS: katie@katielouvat.com, text/call: 775-813-3524

KATHY RANDOLPH, C-IAYT: Kathy has been teaching since 1997 and is an IAYT-Certified Yoga Therapist. She teaches the science of Hatha Yoga, which include asanas (poses), pranayama (energy control through breath techniques) and vinyasa (a flowing series of postures linked by breath) to bring the body, breath, and mind into balance in preparation for meditation. In addition to Yoga for Scleroderma classes offered in outdoor locations and online, Kathy offers the Yoga for Scleroderma Teacher Training, more information at https://www.yogaforscleroderma.com/education
Read more.
CLASSES:
Private Classes: Yoga for Scleroderma, Free!
Tuesdays, 10:00 – 11:00 am
Tuesdays,   2:00 – 3:00 pm
Thursdays, 2:00 – 3:00 pm
All classes may be outdoors in-person, online, or by phone.
Wednesday Wind-down Guided Meditation, Online/Phone-in, 3:30 – 4:00 pm
Free weekly offering. Click here to join with internet.
Or dial in: 1 669 900 6833 US (US); Meeting ID: 826 3531 7704
COVID SAFETY: Yoga for Scleroderma serves the immunocompromised community, so we wear masks at all times to keep ourselves safe.  N-95, KN-95 or KF94 required, we provide an N-95 at class if you do not have one handy.
YOGA FOR SCLERODERMA: for more information and free online video, see www.yogaforscleroderma.com or visit the Yoga For Scleroderma YouTube page.
CONTACT/REGISTER FOR CLASS: Kathy kathy@yogaforscleroderma.com, Phone/text (775) 322-4600
LEE ANN MAYNARD, E-RYT 500: Lee Ann started practicing yoga over 20 years ago as a way to feel strong emotionally and physically while coping with spinal problems, anxiety and depression.  She worked with a Viniyoga Yoga Therapist for 6 years, healing from spine injuries and managing stress before deciding to become a 500 hour Yoga Alliance certified teacher. She started studying Buddhist meditation through the Dzoghen Lineage and is currently studying Mindfulness and Meditation (Thai Forest Tradition) with the beautiful Denise Barclay, a Dharma Zephyr Lay Leader and Yoga and Meditation Teacher in Reno.
She is passionate about teaching stress reduction techniques and wellness principles through the practice of yoga and meditation for a higher quality of life. Her goal is to guide students to a place where they can find their inner teacher and to create an environment where everyone feels comfortable, supported and safe.
CLASSES:
Online: Gentle Chair Yoga, Tuesdays/Thursdays, 9 – 9:45 am
Online: Yin Yoga and Myofascial Release, Wednesdays 6 – 7 pm
Learn more about these classes.
COVID SAFETY: Masks optional at this time.
CLASS FEES: $8 drop-in, $5 seniors/students
pay with Venmo :  @LeeAnn-Maynard-1
pay with Zelle:  702-497-4817
pay with PayPal: Lee Maynard or paypal.me/yogawithleeann
CONTACT / REGISTER FOR A CLASS: mindfulyogawithleeann@gmail.com; 702-497-4817
Leviticus McDonald, Certified Wim Hof Instructor: Leviticus is a native of Reno, Nevada, where he teaches the tools necessary to reconnect with nature, each other, and ourselves. He spent his early twenties reading yogic texts, traveling to see pyramids and temples, researching chemistry, and following his curiosity on a whim. Then he found another Wim! The Wim Hof Method has answered many of his questions, and the seeker has become the finder! Excited to spread the love, truth, and happiness of the Method, Leviticus is eager to teach and is always game to discuss the nature of philosophy.
CLASSES: 
In Person: Basic Wim Hof Method Breathing, Mondays, 7:30 – 8:30 am
In Person: WHM Power/DMT Breathing, Wednesdays, 7:30 – 8:30 am
CLASS FEES: $15 drop-in
PAYMENT OPTIONS:
TO REGISTER:
RSVP Preferred, drop-ins welcome.
CONTACT/MORE INFO:
Cell: (775) 997-5024; Email: leviticusmcdonald@gmail.com; Instagram: @lmickyd; Facebook: Leviticus McDonald