ANOCHA GHOSHACHANDRA:  As a KRI Certified Instructor of Kundalini Yoga as taught by Yogi Bhajan® Anocha's goals are to serve and uplift others and carry the legacy of Kundalini Yoga into the coming Aquarian Age and to encourage us all to be Healthy, Happy and Holy through the experience of the practice. Her passion extends into White Tantric Yoga as well as expansive, transformative workshops and continuing education being offered around the country and around the world. Read her full bio.
CLASSES: Kundalini Yoga, Saturdays 10:30 – 12:00 pm
CLASS FEES:  Single class fee – $12
CONTACT: Phone (775) 322-5690, email: anyamani@me.com 
CAREES GONZALEZ Carees DeLaVega developed an interest in teaching yoga to kids after completing Angie Fraley's 200-Hour "Om2yoga" teacher training in 2015. At that point Carees had been working with kids professionally for almost 7 years. In 2016 she enrolled in the Yoga for the Special Child (YSC) teacher training and has since graduated from the 95-hour Basic One and Basic Two programs. She plans to continue onward with more education within the YSC program. She has many students—some special needs, some "typical developing" all near and dear to her heart. Teaching children has been an aspiration of hers since she was a young girl and she is grateful to be stepping into the role as a teacher within such a well-founded program. Read her full bio.
CLASSES: Yoga for the Special Child (YSC), Tuesdays, 4:30 – 5:15 pm.
(Contact Carees to reserve a spot in class.)
Family Yoga, 5:00 – 5:45 pm, on the first Saturday of every month.
CLASS FEES: YSC: $10 drop-in; Family Yoga: By donation.
CONTACT: Phone/Text: (775) 357-2935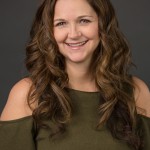 CHRISTIE MALONE: found yoga while she was seeking balance in her personal life and the uncertain world in which we live.  She practiced for many years while raising her three young sons.  She completed Meditation Teacher Training in 2010 and Registered Yoga Teacher Training in 2014.  Her continuing education includes the Para Yoga Master Training Program, ancient sciences of yoga and tantra's time-tested practices that lead to ultimate fulfillment and freedom.  With a grateful heart she shares the teachings that have enriched her life and saved her soul. www.sollesister.com
CLASSES: Yoga Nidra Workshops
CONTACT: zenfriend2u@gmail.com  Phone/text 775 223-2772                 
CHRISTINE THOMPSON, CIYT: is a Certified Iyengar Yoga Teacher who has been teaching Iyengar Yoga since 2012. Iyengar Yoga's emphasis on clarity of instruction and demonstration, combined with its attention to correct structural alignment, inspired her from the moment of her first class in 2006 and she immediately became a devoted student. Christine's classes provide new and experienced students alike with the gift of Iyengar Yoga's careful sequencing and progressive leaning of asanas (postures), which help to bring and build strength, stamina, stability, and flexibility of body, mind, and spirit. Read her full bio.
CLASSES:
Iyengar Yoga: Beginner/Level 1, Thursdays, 12 pm – 1 pm
Moving Into Morning, Mondays/Wednesdays, 6:30 – 7:45 am
CLASS FEES: 1-hour classes: $12 drop-in, $60 for 6 classes; 75 minute classes: $15 drop-in, $72 for 6 classes
CONTACT: christine.thompson@hammerthompson.com; text preferred (775) 771-5231
JENNIFER DUVALL practices yoga in her life moment-to-moment. Life is a classroom where all aspects of yoga can be practiced.  She teaches classes where you can bring the peace of union with your body, mind and spirit to the rest of your world. Jennifer is a certified yogic numerologist. She studied numerology with Nam Hari for 3 years. For more about her yogic numerology see her Facebook Page Numinous Numerology.
WORKSHOPS: Yoga by Numbers, (Stay tuned for next event)
CONTACT: jduv1981@gmail.com; Phone/text (775) 722-9871
JOHANNA MCCLAIN teaches Hatha Yoga Level One / Beginning Yoga for students that are looking for a safe compassionate introduction to yoga. This class is ideal for students who think that yoga is unavailable to them and students that are mature in age; but is open to all students. The inspiration for this class comes from a system of yoga founded by John Friend that is called Anusara Yoga. Anusara (A-NU-SAR-A) means "flowing with Grace", "following your heart". All hearts are welcome. Johanna is also a Certified Business Coach.
CLASSES: Mellow Flow, Saturdays, 8:45 to 10:15 am
CLASS FEES $60 for six classes (expires in 90 days) or $15 drop-in.
CONTACT: Johanna@johannamcclain.com Phone: (775) 771-3426
JULIA BLEDSOE discovered yoga's transformative benefits at age 17. Yoga remained a constant but quiet presence until life's inevitable stresses, aches and pains led her back to the mat in 2005 in search of relief and balance. It proved, once again, to be a transformative and stabilizing practice.  Julia embarked on a 200 hour teacher training in 2014 with We Are One Flow, Reno. This training ignited Julia's interest in yoga therapy.  Her exploration and study of yoga therapy and stress management began in 2015 with Yoga Tree, SF and continues 4 years and 700 hours later with the Stress Management Center of Marin. Julia's mindful gentle approach to yoga is accessible for everybody.
CLASSES: Mindful Care Yoga, Tuesdays, 6:00 – 7:15 pm (private class)
Contact Julia for private instruction or to set up a private group class.
CONTACT: Phone/Text: (775) 848-4368; julia@mindfulcareyoga.com
KATIE LOUVAT, RYT500, YACEP is the owner/director of The Yoga Center Reno and has been teaching yoga for more than 15 years. Her classes reflect her gentle nature, her fascination with anatomy and alignment, and her dedication to a path of mindfulness. Katie's carefully sequenced classes fluctuate between movement, stillness, breath work and guided introspection. With warmth and attentiveness, Katie nurtures her students, bringing them to a deeper understanding of their bodies and an intimate, compassionate relationship with their inner selves. Her classes are appropriate for people of all ages, abilities, and bodies. Read full bio.
CLASSES: Beginning/Intermediate Yoga: Tuesdays, 6:30 – 7:45 am; Wednesdays, 9:00 – 10:15 am; Wednesdays, 5:30 – 7 pm; Thursdays, 6:30 – 7:45 am; Fridays, 9:00 – 10:15 am; Saturdays, 7:00 – 8:30 am
CLASS FEES: $16 drop-in, 5 classes for $70 (must be used in 90 days), 10 classes for $130 (must be used in 90 days)
CONTACT: katie@katielouvat.com, 775-813-3524
KATHY RANDOLPH:  kathy@yogaforscleroderma.com – Phone/text: (775) 322-4600
Classes: Yoga for the Special Child®, Yoga for Scleroderma, Family Yoga, Hatha Yoga, Private Instruction
Class Fees: Group classes: $48 for a six week series; Family Yoga: by donation; Yoga for Scleroderma: free.
Classes: Kundalini Yoga – All ages and experience levels welcome
Class Fees: $10 drop-in
LISA EVERETT-BRIDGEWATER:  lisaeb3@sbcglobal.net  Phone/text (775) 224-9763
Classes: Yoga for the Special Child®, Private Instruction, Yoga for Scleroderma
LYNDSAY SLOCUMB: slocumb.lyndsay@gmail.com, Text only (775) 384-7463
Classes: Hatha Yoga, Intro to Yoga, Yoga for the Special Child®, High Sierra Industries, group homes, Adaptive Yoga
Class Fees: $48 for a six week series
MARY LOU URRUTIA: Phone/text (775) 742-0261
Classes: in English and/or Spanish: Yoga for the Special Child®, Yoga for Everybody, Private Instruction
Class Fees: $10 drop-in
SUZANNE DONG:yogisuz@gmail.com
Classes: Mixed Level
Class fees: 6 classes for $72, $15 drop-in