ANOCHA GHOSHACHANDRA:  As a KRI Certified Instructor of Kundalini Yoga as taught by Yogi Bhajan® Anocha's goals are to serve and uplift others and carry the legacy of Kundalini Yoga into the coming Aquarian Age and to encourage us all to be Healthy, Happy and Holy through the experience of the practice. Her passion extends into White Tantric Yoga as well as expansive, transformative workshops and continuing education being offered around the country and around the world. Read her full bio.
CLASSES: Kundalini Yoga, Saturdays 10:30 – 12:00 pm
CLASS FEES:  Single class fee – $15
CONTACT: Phone (775) 322-5690, email: anyamani@me.com 
BOB FULKERSON: Is a registered yoga teacher with the Yoga Alliance at the 200 hour training level. He has practiced yoga since 1982 and in 2002 attended a month-long Yoga teacher training at Ananda in Nevada City, CA. At Bob's introductory Yoga classes you will focus on improving breathing and lung capacity, muscle flexibility, balance and relaxation. All abilities and bodies welcome.  Click here to see more about Bob and Yoga for Stress Relief. Read more about Bob.
CLASSES: Yoga For Stress Relief, Mondays 5:00 – 6:00 pm
CLASS FEES: Single class fee – $10; $48 for a six week series
CONTACT: NVProgress@yahoo.org; Phone/text (775) 843-2218
BRAD MEYER began studying martial arts over 20 years ago and within the first few years was introduced to the healing and meditative arts of Tai Chi, Bagua and Qigong. After spending a few years working full time on a computer and experiencing the stress and tension related to that work his focus began to shift to how to use these arts to help reduce stress and heal the body. In 2017 he attended Dragon & Tiger Qigong instructor training and was certified to teach this qigong system. Read full bio.
CLASSES:
Beginning Tai Chi, Mondays, 9:15 – 10:15 am, (begins March 13)
CLASS FEES: One month for $50, $15 drop in
CONTACT:  ajax2203@yahoo.com or call (775) 379-8815
CAREES GONZALEZ Carees DeLaVega developed an interest in teaching yoga to kids after completing Angie Fraley's 200-Hour "Om2yoga" teacher training in 2015. At that point Carees had been working with kids professionally for almost 7 years. In 2016 she enrolled in the Yoga for the Special Child (YSC) teacher training and has since graduated from the 95-hour Basic One and Basic Two programs. She plans to continue onward with more education within the YSC program. She has many students—some special needs, some "typical developing" all near and dear to her heart. Teaching children has been an aspiration of hers since she was a young girl and she is grateful to be stepping into the role as a teacher within such a well-founded program. Read her full bio.
CLASSES: Yoga for the Special Child,
Family Yoga, 5:00 – 5:45 pm on the first Saturday of every month.
CLASS FEES: YSC: $10 drop-in; Family Yoga: By donation.
CONTACT: Phone/Text: (775) 357-2935
DIANE DUNN: has been practicing yoga since 1980, but really paying attention since 2014 when she had a left knee replacement due to arthritis.   She has learned to focus and develop her practice to keep her left knee operating as well as possible and to maintain her right knee.  She has studied with Angela Sullivan (original founder of The Yoga Center) since 1998 and Tammie Bigley, MSPT, at Ascent Physical Therapy since 2014. She has completed the Yoga for the Special Child® Basic 1, a comprehensive program of yoga techniques designed to increase motor skills, strength, balance, coordination and focus for those with special needs. Diane has taken her specialty Yoga for Arthritis training with Dr. Stephanie Moonaz, founder of Yoga for Arthritis.
CLASSES: Yoga for Arthritis, Mondays, 11:30 – 12:30 pm
CLASS FEES: 4-week series $40, drop-in $15
CONTACT:dunndiane2@icloud.com; Phone/text: (775) 870-2092
HEATHER KEENAN: Yoga has been a passion of Heather's for the past 12 years. After completing her RYT-200 through YogaFit, she attended a training for Yoga for PTSD, and realized the potential that trauma-sensitive yoga has to be a tool in healing, while also seeing the lack of knowledge about and accessibility to it. She went on to complete the YogaFit for Warriors program, which is specifically trauma-sensitive yoga, and now is trying to bring awareness of it to the community she loves and grew up in. She currently teaches at-risk youth in the community with Urban Lotus Project, and is hoping to bring this model to adults in the community as well. When not teaching yoga, Heather helps with the family's real estate business and loves to spend time with her husband and 2 children, doing anything outdoors.
CLASSES:First Responder Flow: Thursdays, 12:30 – 1:30 pm begins 2/13/20
CLASS FEES: $60 for 6 classes or $15/drop-in
CONTACT: email heatherkeenan7@gmail.com.
JACKIE GALLAGHER, RYT200, MFT has been practicing yoga since 1998 and received her RYT in 2004, having completed Kim Orenstein's 200-hour yoga teacher training and advanced studies course. She teaches Level 1 Hatha yoga with a nod to mindfulness, breath, and humor. She creates a welcoming and safe space for students to explore their journey inward. Read more about Jackie.
CLASSES: Mindfulness Flow Yoga: Wednesdays 6:00 – 7:15 am
CLASS FEES: Drop-in $16, 5-class package $70 (must be used within 90 days) 10 class package $130 (must be used within 90 days)
CONTACT: jgallagher719@gmail.com, 775-772-3263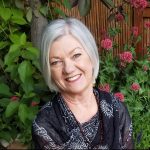 JULIA BLEDSOE Julia Bledsoe discovered yoga's transformative benefits at age 17. Yoga remained a constant but quiet presence until life's inevitable stresses, aches, and pains led her back to the mat in 2005 in search of relief and balance. It proved, once again, to be a transformative and stabilizing practice.  Julia embarked on a 200 hour teacher training in 2014 with We Are One Flow, Reno. This training ignited Julia's interest in yoga therapy.  Her exploration and study of yoga therapy and stress management began in 2015 with Yoga Tree, SF and continues 5 years and 1200 hours later with the Stress Management Center of Marin where she is studying yoga therapy under the expert guidance of Robin Gueth, Mirka Kraftsow, Kaya Mindlin, Simone  de Winter, Lynn Weinberger, Harvey Deutch, Baxter Bell, Leslie Howard and others. Julia's mindful gentle approach to yoga is accessible for everybody. Read full bio.
CLASSES: Temporary Online Offerings: Mindful Care Yoga, Tuesdays & Thursdays, 5:45 to 7 pm.
CLASS FEES: Online classes offered for free but donations are appreciated: visit www.mindfulcareyoga.com for more info and to join these online sessions.
CONTACT: Phone/Text: (775) 848-4368; julia@mindfulcareyoga.com
KATIE LOUVAT, E-RYT500, YACEP is the owner/director of The Yoga Center Reno and has been teaching yoga for nearly 20 years. Her classes reflect her gentle nature, her fascination with anatomy and alignment, and her dedication to a path of mindfulness. Katie's carefully sequenced classes fluctuate between movement, stillness, breath work and guided introspection. With warmth and attentiveness, Katie nurtures her students, bringing them to a deeper understanding of their bodies and an intimate, compassionate relationship with their inner selves. Her classes are appropriate for people of all ages, abilities, and bodies. Read full bio.
CLASSES:
Gentle Morning Yoga: Tuesdays and Thursdays, 6:30 – 7:45 am
Beginning/Intermediate Yoga: Wednesdays, 9:00 – 10:15 am; Wednesdays, 5:30 – 7 pm; Fridays, 9:00 – 10:15 am; Saturdays, 7:00 – 8:30 am
CLASS FEES: $16 drop-in, 5 classes for $70 (must be used in 90 days), 10 classes for $130 (must be used in 90 days)
CONTACT: katie@katielouvat.com, 775-813-3524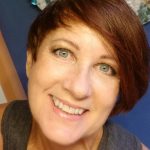 KAT AMES: Kat has had over 2 decades and over 7500 hours of teaching yoga experience. With her extensive knowledge of anatomy Kat is especially adept at individualizing instruction to each student's needs and working with, overcoming and preventing students injuries. It is her passion to share the healing abilities of yoga. Read full bio.
CLASSES: Therapeutic Slow Flow, Thursdays, 5:30 – 6:45 pm (Begins 2/13/20)
CLASS FEES: Drop-ins: suggested donation of $12 – $17; 5 classes for $65; 10 classes for $110.
(No expiration date.)
CONTACT:  email: mindfulmovement@hotmail.com
KATHY RANDOLPH, C-IAYT: Kathy is a Certified Yoga Therapist who teaches Yoga for the Special Child®, a comprehensive program of yoga techniques designed to enhance the natural development of children with special needs. In addition to classes for children and adults at The Yoga Center and throughout Northern Nevada and California, Kathy offers the Yoga for the Special Child® Basic 1 Teacher Training and Continuing Education Program on Arthritis and Scleroderma. Read more.
CLASSES:
None scheduled at this time. Check back Spring 2020
YOGA FOR SCLERODERMA: for more information and free online video, see www.yogaforscleroderma.com.
CLASS FEES:
Raja Yoga: Donation-based class
Yoga for the Special Child Group Class: $48 for 6-week series, prorated if you start mid series
First Saturday Family Yoga: By donation. (Donations fund sponsorships for Yoga for the Special Child® group classes.)
Yoga for Scleroderma: Free! Please Contact Kathy if you would like to join this class.
CONTACT: kathy@yogaforscleroderma.com, Phone/text (775) 322-4600
LEE ANN MAYNARD, RYT500: Lee Ann started practicing yoga over 20 years ago as a way to feel strong emotionally and physically while coping with spinal problems, anxiety and depression.  She worked with a Viniyoga Yoga Therapist for 6 years, healing from spine injuries and managing stress before deciding to become a 500 hour Yoga Alliance certified teacher. She started studying Buddhist meditation through the Dzoghen Lineage and is currently studying Mindfulness and Meditation (Thai Forest Tradition) with the beautiful Denise Barclay, a Dharma Zephyr Lay Leader and Yoga and Meditation Teacher in Reno.
She is passionate about teaching stress reduction techniques and wellness principles through the practice of yoga and meditation for a higher quality of life. Her goal is to guide students to a place where they can find their inner teacher and to create an environment where everyone feels comfortable, supported and safe. Read more.
Read her Blog Post: Yin Yoga and Quieting the Mind
MARY LOU URRUTIA: is a Certified Practitioner of Yoga for the Special Child® who trains directly with Sonia Sumar, creator of Yoga for the Special Child®. This is a comprehensive program of yoga techniques designed to enhance the natural development of children with special needs. Mary Lou is fluent in Spanish and offers classes in English and/or Spanish. Call for private instruction or group classes. Read full bio.

CLASSES: Yoga for Every Body, Mondays, 1:30 – 2:30 pm
Yoga for the Special Child®, Private instruction
CLASS FEES: $10 drop-in
CONTACT: Phone/text: (775) 742-0261
NANCY CHONTOS: Nancy has practiced Hatha Yoga, Yin Yoga, Restorative Yoga and Therapeutic Yoga for 15 years. She has completed over 400 hours of Yoga Teacher Training with High Honors – earning her the title of Certified Chair Yoga Teacher, and is also certified in Restorative Yoga as well as Face Yoga. Nancy is currently getting certified in Mind Maintenance Yoga. In addition, she has a certificate in Fundamentals of Gerontology from the University of Southern California Davis school of Gerontology.
Nancy has a BS degree in Psychology and spent her pre-retirement career in sales and marketing in the performance improvement industry. Nancy & her husband, Lance, moved to Reno in November of 2014, and have been married since 1991. Read Nancy's full bio and testimonials.
CLASSES: Chair Yoga, Thursdays, 10:30 – 11:30 am. Students should arrive by 10:20 am to get a seat and get settled. Please contact the instructor if this is your first time attending class.
CLASS FEES: $3 drop-in (cash please)
CONTACT: Please email nancychontos@gmail.com for more information, questions, or to see about attending your first class.
SUZANNE DONG: For over 20+ years, Suzanne Dong has been a devoted student of alignment-based yoga (aka Iyengar yoga). She completed the 2 yr Advanced Studies program from the Iyengar Yoga Institute of S.F. Her teachers include Manouso Manos, Ramanand Patel and Kofi Busia. Suzanne specializes in back, neck and shoulder issues as she used yoga to help fix her own problems in these areas. Her love of yoga is infectious and joyful; it is evident by her many testimonials on LinkedIn. Suzanne looks forward to sharing her knowledge and experience to all as yoga has given so much to her. Read her full bio.
CLASSES: Alignment-Based Yoga: Mixed Level, Tuesdays, 9:00 – 10:15 am; Autumn Intro to Yoga Series (begins 11/2), Saturdays 9:00 – 10:00 am (preregister)
CLASS FEES: $84 for 6 weeks (must be used within 3 months of first class in series), $17 drop-in
CONTACT: yogisuz@gmail.com