ANOCHA GHOSHACHANDRA:  As a KRI Certified Instructor of Kundalini Yoga as taught by Yogi Bhajan® Anocha's goals are to serve and uplift others and carry the legacy of Kundalini Yoga into the coming Aquarian Age and to encourage us all to be Healthy, Happy and Holy through the experience of the practice. Her passion extends into White Tantric Yoga as well as expansive, transformative workshops and continuing education being offered around the country and around the world. Read her full bio.
CLASSES: Kundalini Yoga, Saturdays 10:30 – 12:00 pm
CLASS FEES:  Single class fee – $12
CONTACT: Phone (775) 322-5690, email: anyamani@me.com 
CAREES GONZALEZ Carees DeLaVega developed an interest in teaching yoga to kids after completing Angie Fraley's 200-Hour "Om2yoga" teacher training in 2015. At that point Carees had been working with kids professionally for almost 7 years. In 2016 she enrolled in the Yoga for the Special Child (YSC) teacher training and has since graduated from the 95-hour Basic One and Basic Two programs. She plans to continue onward with more education within the YSC program. She has many students—some special needs, some "typical developing" all near and dear to her heart. Teaching children has been an aspiration of hers since she was a young girl and she is grateful to be stepping into the role as a teacher within such a well-founded program. Read her full bio.
CLASSES: Yoga for the Special Child (YSC), Tuesdays, 4:30 – 5:15 pm.
(Contact Carees to reserve a spot in class.)
Family Yoga, 5:00 – 5:45 pm, on the first Saturday of every month.
CLASS FEES: YSC: $10 drop-in; Family Yoga: By donation.
CONTACT: Phone/Text: (775) 357-2935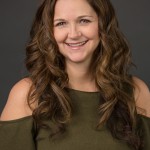 CHRISTIE MALONE: found yoga while she was seeking balance in her personal life and the uncertain world in which we live.  She practiced for many years while raising her three young sons.  She completed Meditation Teacher Training in 2010 and Registered Yoga Teacher Training in 2014.  Her continuing education includes the Para Yoga Master Training Program, ancient sciences of yoga and tantra's time-tested practices that lead to ultimate fulfillment and freedom.  With a grateful heart she shares the teachings that have enriched her life and saved her soul. www.sollesister.com
CLASSES: Yoga Nidra Workshops
CONTACT: zenfriend2u@gmail.com  Phone/text 775 223-2772                 
CHRISTINE THOMPSON, CIYT: is a Certified Iyengar Yoga Teacher who has been teaching Iyengar Yoga since 2012. Iyengar Yoga's emphasis on clarity of instruction and demonstration, combined with its attention to correct structural alignment, inspired her from the moment of her first class in 2006 and she immediately became a devoted student. Christine's classes provide new and experienced students alike with the gift of Iyengar Yoga's careful sequencing and progressive leaning of asanas (postures), which help to bring and build strength, stamina, stability, and flexibility of body, mind, and spirit. Read her full bio.
CLASSES:
Iyengar Yoga: Beginner/Level 1, Private Instruction, Workshops
CONTACT: christine.thompson@hammerthompson.com; text preferred (775) 771-5231
JACKIE GALLAGHER, RYT200, MFT has been practicing yoga since 1998 and received her RYT in 2004, having completed Kim Orenstein's 200-hour yoga teacher training and advanced studies course. She teaches Level 1 Hatha yoga with a nod to mindfulness, breath, and humor. She creates a welcoming and safe space for students to explore their journey inward. Read more about Jackie.
CLASSES: Mindfulness Flow Yoga: Tuesdays 4:00-5:15 pm (begins 1/8/19)
CLASS FEES: Drop-in $16, 5-class package $70 (must be used within 90 days) 10 class package $130 (must be used within 90 days)
CONTACT: jgallagher719@gmail.com, 775-772-3263
JENNIFER DUVALL practices yoga in her life moment-to-moment. Life is a classroom where all aspects of yoga can be practiced.  She teaches classes where you can bring the peace of union with your body, mind and spirit to the rest of your world. Jennifer is a certified yogic numerologist. She studied numerology with Nam Hari for 3 years. For more about her yogic numerology see her Facebook Page Numinous Numerology.
WORKSHOPS: Yoga by Numbers, (Stay tuned for next event)
CONTACT: jduv1981@gmail.com; Phone/text (775) 722-9871
JOHANNA MCCLAIN teaches Hatha Yoga Level One / Beginning Yoga for students that are looking for a safe compassionate introduction to yoga. This class is ideal for students who think that yoga is unavailable to them and students that are mature in age; but is open to all students. The inspiration for this class comes from a system of yoga founded by John Friend that is called Anusara Yoga. Anusara (A-NU-SAR-A) means "flowing with Grace", "following your heart". All hearts are welcome. Johanna is also a Certified Business Coach.
CLASSES: Mellow Flow, Saturdays, 8:45 to 10:15 am
CLASS FEES $60 for six classes (expires in 90 days) or $15 drop-in.
CONTACT: Johanna@johannamcclain.com Phone: (775) 771-3426
JULIA BLEDSOE Julia Bledsoe discovered yoga's transformative benefits at age 17. Yoga remained a constant but quiet presence until life's inevitable stresses, aches, and pains led her back to the mat in 2005 in search of relief and balance. It proved, once again, to be a transformative and stabilizing practice.  Julia embarked on a 200 hour teacher training in 2014 with We Are One Flow, Reno. This training ignited Julia's interest in yoga therapy.  Her exploration and study of yoga therapy and stress management began in 2015 with Yoga Tree, SF and continues 4 years and 700 hours later with the Stress Management Center of Marin where she is studying yoga therapy under the expert guidance of Robin Gueth, Mirka Kraftsow, Kaya Mindlin, Simone  de Winter, Lynn Weinberger, Harvey Deutch, and others. Julia's mindful gentle approach to yoga is accessible for everybody. Read full bio.
CLASSES: Mindful Care Yoga, Tuesdays, 5:45 to 7 pm. This is currently a Private class. Contact Julia if you are interested in joining this class or would like to start a group class with your friends.
Watch for workshop offerings.
CONTACT: Phone/Text: (775) 848-4368; julia@mindfulcareyoga.com
KATIE LOUVAT, RYT500, YACEP is the owner/director of The Yoga Center Reno and has been teaching yoga for more than 15 years. Her classes reflect her gentle nature, her fascination with anatomy and alignment, and her dedication to a path of mindfulness. Katie's carefully sequenced classes fluctuate between movement, stillness, breath work and guided introspection. With warmth and attentiveness, Katie nurtures her students, bringing them to a deeper understanding of their bodies and an intimate, compassionate relationship with their inner selves. Her classes are appropriate for people of all ages, abilities, and bodies. Read full bio.
CLASSES: Beginning/Intermediate Yoga: Tuesdays, 6:30 – 7:45 am; Wednesdays, 9:00 – 10:15 am; Wednesdays, 5:30 – 7 pm; Thursdays, 6:30 – 7:45 am; Fridays, 9:00 – 10:15 am; Saturdays, 7:00 – 8:30 am
CLASS FEES: $16 drop-in, 5 classes for $70 (must be used in 90 days), 10 classes for $130 (must be used in 90 days)
CONTACT: katie@katielouvat.com, 775-813-3524
KATHY RANDOLPH, C-IAYT: Kathy is a Certified Yoga Therapist who teaches Yoga for the Special Child®, a comprehensive program of yoga techniques designed to enhance the natural development of children with special needs. In addition to classes for children and adults at The Yoga Center and throughout Northern Nevada and California, Kathy offers the Yoga for the Special Child® Basic 1 Teacher Training and Continuing Education Program on Arthritis and Scleroderma. Read more.
CLASSES: Yoga for the Special Child®, Yoga for Scleroderma, Family Yoga, Hatha Yoga, Private Instruction
YOGA FOR SCLERODERMA: for more information and free online video, see www.yogaforscleroderma.com.
CLASS FEES: Group classes: $48 for a six-week series; first Saturday family yoga: donations accepted, all fees go to sponsorships for Yoga for the Special Child® group classes; Yoga for Scleroderma: Free!
CONTACT: kathy@yogaforscleroderma.com, Phone/text (775) 322-4600
LEE ANN MAYNARD, RYT500: Lee Ann started practicing yoga over 20 years ago as a way to feel strong emotionally and physically while coping with spinal problems, anxiety and depression.  She worked with a Viniyoga Yoga Therapist for 6 years, healing from spine injuries and managing stress before deciding to become a 500 hour Yoga Alliance certified teacher. She started studying Buddhist meditation through the Dzoghen Lineage and is currently studying Mindfulness and Meditation (Thai Forest Tradition) with the beautiful Denise Barclay, a Dharma Zephyr Lay Leader and Yoga and Meditation Teacher in Reno.
She is passionate about teaching stress reduction techniques and wellness principles through the practice of yoga and meditation for a higher quality of life. Her goal is to guide students to a place where they can find their inner teacher and to create an environment where everyone feels comfortable, supported and safe. Read more.
CLASSES: Yin Yoga, Mondays, 10:30 to 11:15 am (starts 1/7/19)
CLASS FEES: $16 drop-in, $70 for 5 classes (expires in 90 days), $130 for 10 classes (expires in 90 days)
CONTACT: mindfulyogawithleeann@gmail.com; 775-497-4817
SUZANNE DONG: For over 20+ years, Suzanne Dong has been a devoted student of alignment-based yoga (aka Iyengar yoga). She completed the 2 yr Advanced Studies program from the Iyengar Yoga Institute of S.F. Her teachers include Manouso Manos, Ramanand Patel and Kofi Busia. Suzanne specializes in back, neck and shoulder issues as she used yoga to help fix her own problems in these areas. Her love of yoga is infectious and joyful; it is evident by her many testimonials on LinkedIn. Suzanne looks forward to sharing her knowledge and experience to all as yoga has given so much to her. Read her full bio.
CLASSES: Mixed Level, Tuesdays, 9:00 – 10:15 am
CLASS FEES: 6 classes for $72, $15 drop-in
CONTACT: yogisuz@gmail.com