Grief Yoga ®: Releasing the Pain to Embrace the Healing
with Dr. Juanita Chapman, MFT, LCADC, Certified Clinical Trauma Professional, RYT 200
Saturday, October 28, 9:30 am – 10:30 am
The Yoga Center Reno
Workshop Cost: $20
Please pre-register: email juanitasyoga@outlook.com
Payment options: Venmo or cash
Please note: Participants should bring a journal and something with which to write. Participants are also invited to bring their own water (in a container with a closed top to avoid spills.)
ABOUT THE WORKSHOP:
Trauma can be anything that overwhelms our capacity to cope and respond. This class will allow you to tap into resources that you can use to feel safe, to self-regulate your mind and body, and embody your resilience.
ABOUT THE INSTRUCTOR: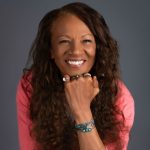 Dr. Juanita Chapman – licensed MFT and LCADC, Certified Clinical Trauma Professional, RYT 200
One of the main reasons I became a therapist was it provided me the freedom to talk openly about emotions, and death, somethings which were taboo in my family.  In my years of practice, I have discovered that this lack of emotional validation resonates with a huge portion of my clients.  When I began practicing yoga, I stumbled into the added benefit of the practice releasing emotions.  I wondered if there might be some way to bring yoga and those who don't normally practice yoga but struggle with grief and other difficult emotions, together.  Then, I found Grief Yoga ®.  It was so impactful that I decided to become a teacher.  A Grief Yoga ® class is a safe place to release those stuck old emotional wounds and process grief in a healthy and fun way. I hope you will join me to experience this for yourself.