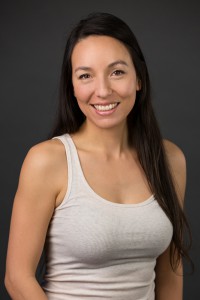 By Jennifer Duvall
Breathing is great. It is something we can all do.
Breathing is a simple and accessible way we can handle our stress responses better.
The inhale is in control of the sympathetic nervous system. The sympathetic nervous system is in charge of our "fight-or-flight" response.  When we make our inhale longer than our exhale, you can notice an increase in heart rate.
The parasympathetic nervous system is in sync with our exhale.  The parasympathetic nervous system has the calming effect that counter acts the stress responses in our body. The heart rate slows down when we lengthen our exhale. Cortisol and blood pressure levels can be lowered by continuing a breathing practice.
When we learn to sit and observe our breath, that action alone can calm our mind and body.
The fact that stress can be harmful to one's health is now common knowledge.  Pranayama (yogic breathing) is a beautiful threshold into the realm of meditation. The world is ready for meditation; for the lightness and well being it brings.
Bhramari breath (bee breath) naturally lengthens the exhales by the act of humming out the breath. When we hum the exhale grows and lengthens. The breath may begin to feel tangible like lengthening or stretching out rubber. We can internally see/feel the breath through observing the subtleties of our experience.
Bhramari breath:
-Sit comfortably (laying down works too).
-Allow yourself to breath and observe the breath.
-Deeply inhale. Then deeply exhale.
-Cover your ears with your thumbs, and the rest of the four fingers (think mitten hands) cover your closed eyes. This step can be optional if holding the hands in this position becomes distracting.
-Inhale deeply.
-Hum a long continuous hum till all the breath is gone.
-Continue.
-Stop when you want to stop.
-Appreciate the feeling in your body.
Come explore your happy breath with me!
The Happy Breath, De-Stress series will be on Wednesdays, September 21st– October 26th from 10:30-11:45am.